CRT : Making
Your Second Home Profitable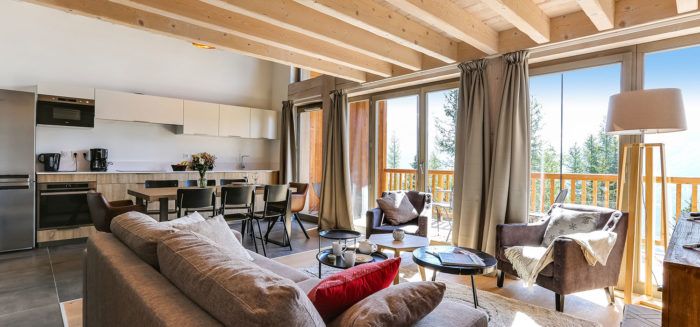 A new way to make your second home profitable: CRT
Profitable second homes at last : French Joint Ownership Tourism Scheme (CRT)
A Copropriété Résidentielle de Tourisme or French Joint Ownership Tourism Scheme (CRT) is a small luxury residence offering very spacious villas, chalets or apartments (CRT was created and patented by the Terrésens Group).
CRT was created for homeowners who really want to enjoy their second homes – while also making sure that the properties are financially viable by renting them out at their convenience – and, of course, avoid the stress of managing the tourist residence or aparthotel.
CRT means FREEDOM OF CHOICE and PROFITABILITY
Every year as a homeowner …
… I can occupy my second home whenever I like for up to 6 months a year. (1)
… I am free to maximise my rental income by deciding to occupy it only a little.
FISCAL ADVANTAGES : I reclaim the VAT (20%) on the purchase amount.(2)
CRT means SIMPLICITY and EFFICIENCY
Freedom of choice and simple stress-free management.
Terrésens draws on dual expertise in property development and rental management to handle the seasonal rental of your property carefully, efficiently and with maximum visibility.
We support you every step of the way.
Before your property's first occupancy :
• Thorough monitoring of the VAT claim on your property (tax lawyer to draw it up & accountancy firm for declaratory act)




• Monitoring of the property hand-over




• Overseeing the initial, and any additional, furnishing of the property




• Setting up utilities and other contracts (water, electricity, internet …)




• Creating an online owner space (occupancy calendar in real time)




• Setting up a dedicated concierge service for the residence or aparthotel
Yearly, once rental begins :
• Performing a market study of rental rates according to the property and services provided in the residence or aparthotel




• Creating an annual rental income forecast, personalised according to the owner's rental choices




• Promoting and marketing the rental




• Rental administration (accounts, rental reports, payment of rental income …)




• Welcoming clients in season and performing inventory (incoming and outgoing)




• Providing linen




• Cleaning the property regularly




• Welcoming the owners in and out of season




• Referring of all types of request to the concierge service (shopping delivery, taxi, babysitting …)
Find out more with our CRT FAQ !
Failure to respect the rental commitments may result in a loss of benefits from tax incentives.
(1) Maximum occupation 182 days/year
(2) Reclaiming VAT: Article 261 D 4e / Article 271 I and Article 271 IV of the French tax code (CGI): claiming back VAT obtained when purchasing a furnished home in a residence offering para-hotel services is definitely gained by 20th
THE TRANSFORMATION OF THE SECOND HOME MARKET
For several years, we have seen a fundamental and growing trend in France for renting out second homes on an occasional or seasonal basis. The rise of operators such as Airbnb and Abritel HomeAway has changed owners' habits. A study carried out by Harris Interactive in 2016, found that a third of second homeowners have turned to seasonal letting.
In general, the decision to rent out a second home from time to time arises simply from a desire to pay for the annual upkeep and energy charges. However, some second homeowners begin to rent out their properties in the hope of maximising their rental income.
Nevertheless, because of the distances involved, to save time, to simplify customer exchanges and for safety reasons, homeowners are increasingly turning to a single operator, capable of providing a turnkey management service for their second home (finding rental customers, managing the reservation schedule, handling arrival and departure inventories, management, taking care of cleaning and linen, and, for some properties, providing a dedicated concierge service).
Based on this observation, Terrésens group developed a new generation of second homes that meet two objectives, namely, to preserve all the pleasure and freedom involved in owning a second home, while simultaneously increasing its value by sometimes renting it out.
Discover our offers