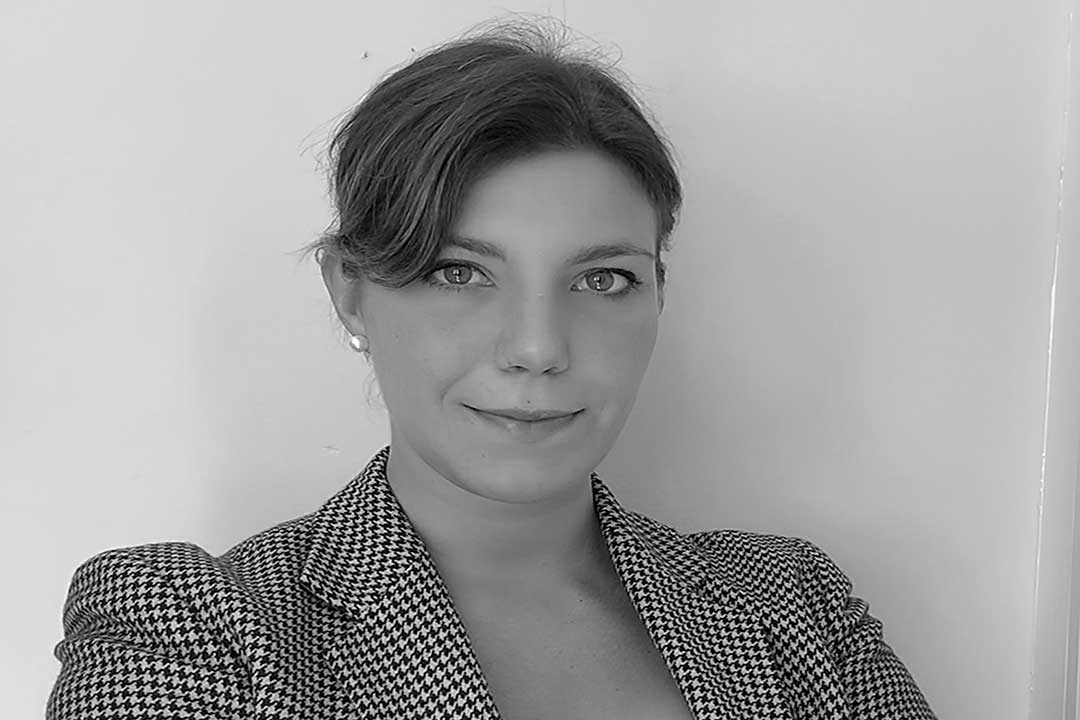 11 April 2022
"After Brexit, Brits see buying a second home in the Alps as a way of owning a refuge in Europe, says the manager of the UK Terrésens offices."
What's your background ?
I have always loved travel and foreign languages, so at seventeen I decided to spend an academic year in Taiwan as part of a Rotary youth exchange programme. When I got back, I did a double honours degree in Translation and Communications in English and Chinese at the Catholic University of Lyon, before completing a four-month internship in England. Those four months turned into four years! During that time, I juggled a day job in an estate agency with evenings spent studying for a double honours degree in Spanish and Management. I graduated on the 1st November. I joined Terrésens in September at the age of 24 – it's a new challenge for me!
What is the mission of the Terrésens London office?
With the reorganisation of the Terrésens UK office, the Communications and Marketing manager, Margaux Planet, helped us to come up with a new strategy. We are now promoting the Terrésens offering on Rightmove, the UK's number one property website. Our analysis of the website enabled us to identify the most popular resorts. We are now targeting that demand – and the strategy is working! We have seen a clear rise in leads from Rightmove and from the magazine French Property News. We are running a Terrésens advertising campaign the magazine and are currently the only business featured that sells off plan apartments in apartment complexes. That really makes us stand out!
Could you tell us about your marketing and management strategies?
To market the business, we are currently running an email campaign using the Rightmove database of 14,000 contacts. The aim is to raise awareness of Terrésens and maximise our leads. On the management side, I am trying to make life easier for the team – Andrew Clifforth and James Ross – by optimising our processes. We are starting by implementing an electronic signature system, which is essential for our international clients. I am also helping to ensure that no potential leads are missed. To ensure absolute transparency, which is one of Terrésens's core values, we send out a lot of emails. It is important to Terrésens that we tell our clients the whole truth. Customer relationships are a priority for us! As soon as our clients have bought a property, we are delighted to be able to write, 'Congratulations, you are now a homeowner'. High satisfaction levels mean that our customers are happy to recommend us to friends and share their experiences.
Does Terrésens have any partners?
Raising awareness of Terrésens means we need to create partnerships, firstly with UK partners and then, increasingly, with international partners – particularly in places where we get a high level of enquiries, such as Singapore, Hong Kong, and Dubai. Our research is targeted. We are now looking for two or three partners for Terrésens properties in the French Alps and another one for the Swiss developments.
What is your typical client like?
Our clients are usually between 35 and 60 years of age and live in London or the British countryside. However, residents of Dubai and Netherlands have been showing great interest in Terrésens apartment complexes in the Alps. That also holds true for a lot of French couples living in London. Some retired people want to buy an apartment to live in once a month, others want to buy to let, and the Terrésens Collective ownership tourism scheme is the perfectly solution to all their needs.
What impact has Brexit had on the business?
We are the light at the end of the tunnel! Demand for apartments in the Alps is growing fast in the UK. The British may no longer be part of the EU, but they would rather invest in Europe than the UK. They see an apartment complex in the Alps as a refuge in Europe!
What type of property are your clients looking for? And in which resorts?
One- and two-bedroom apartments are the most popular, because the rental income is more attractive. Modular apartments with two or three rooms and two separate entrances are also highly successful because clients can let one section of the apartment and occupy the other. Ski areas in well-known resorts, such as Megève and La Plagne, are all the rage, but we also highlight the benefits of smaller resorts by emphasising their undiscovered, idyllic qualities. La Toussuire, for example, can be a secret corner of paradise where clients can escape and ski without running into too many Brits!
Interview by Jocelyne Vidal, translation Elizabeth Hewes
Categorised in: Interviews, Lifestyle