Buying a second home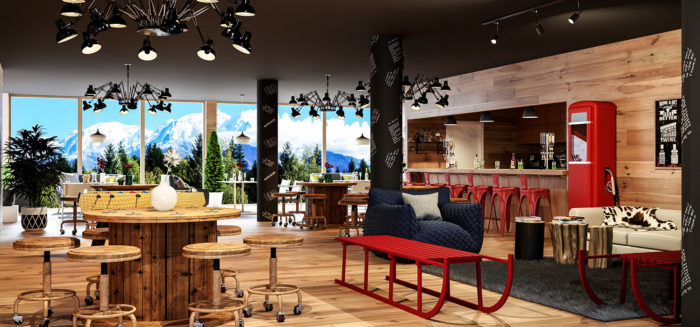 Buying a second home
1/ In the mountains
Some property development programmes allow you to buy with this package, but the number of apartments is often limited.
Most French mountain resorts are keen to maintain tourist revenue, so they ask second home-owners to rent out their second home for several weeks a year during the summer or winter seasons.
A Real Win-Win Situation
In the long term, mandatory rental can be very good news for owners' property assets.
A resort with a healthy tourist economy = good sports and cultural infrastructures and dynamic, renovated local shops and businesses = enhanced resort value = increased local property values.
Several rental solutions are available for homeowners who want to rent out their second homes:
– Direct management or management via a local property agency
– The CRT Terrésens turnkey management services, which allow owners to reclaim 20% VAT on the property purchase (see CRT)
2/ By the sea and abroad
On a case by case basis, and depending on local administrative authorisations, our property programmes may be eligible for use as main residences, second homes or second home rental investments.
Investment Example (1)
–
–
PROGRAM
Les Roches Blanches – Combloux
Location at the foot of the slopes
Client Input Amount = 10%
Term of mortgage or loan : 20 years

(Indicative rate of 1.3% used)
Apartment price with equipped kitchen + parking + cellar + furnishings and decoration :
€ 358 800 Tax incl.
Reclaimed VAT by the buyer : € 59 800 (2)
Cost price : € 299 000 before tax
Contractual rental commitment of 4% before tax : € 11 960  before tax/year
Co-property charges paid by the manager

MONTHLY CASH FLOW SIMULATION
Mortgage or loan repayment (3) : € 1 305 / month
–       Rent received : € 997 / month
+      Property tax : € 66 / month
TOTAL = €  374 / month
Discover our offers